Do you want to join the journey?
About Easee
Easee was created by three entrepreneurs in January 2018, with a vision of shaping the power grid of the future. Easee develops and manufactures in Norway and we are passionate about developing products that our customers fall in love with. We have started by developing the world's smartest charging robot for electric cars.

A solution and an ecosystem that will give our customers a seamless experience from start to finish.
Shaping the power grid of the future is not something we can do alone, we must have customers and partners on the journey. We therefore understand the importance of sharing and playing each other well. Everyone who works with easee must be prepared to become the best version of themselves.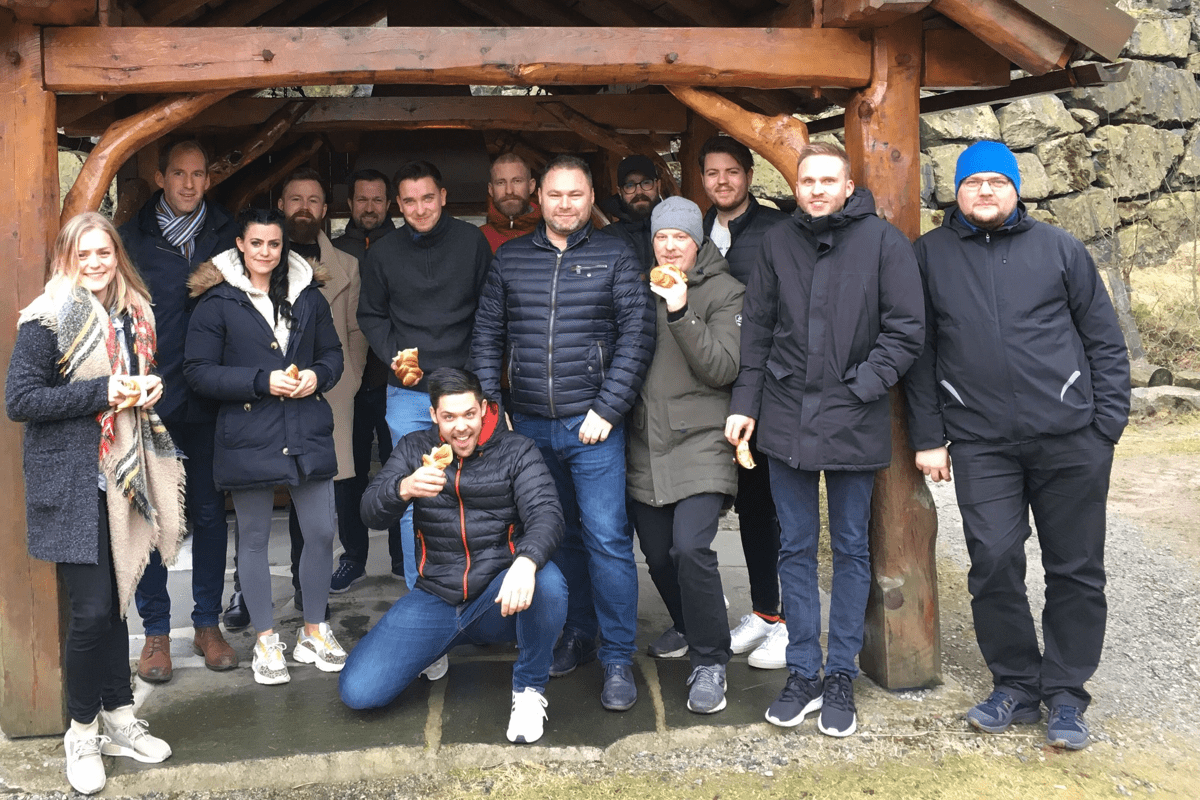 Our background
In 2020, we sold for over NOK 380 million and we delivered approx. 70,000 units to 7 different countries. How? We have the best team in the world, we practice trust, respect and we love to have fun.
In a few years, Easee now has over 100 employees across Norway, United Kingdom, Germany and the Netherlands, where we will take the market by storm due to our unique timing and technology. Our organisational chart is evolving in line with the needs ahead, where we will handle great growth, with a small and strong core business.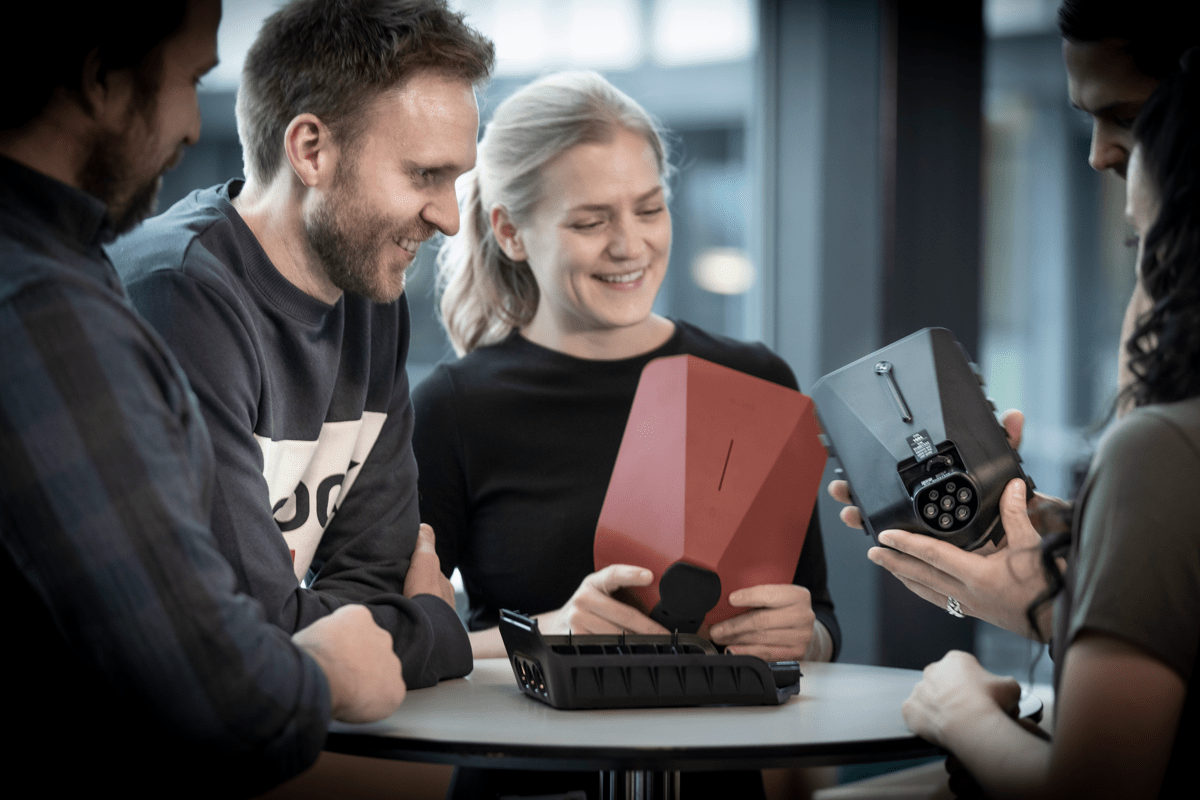 About working in Easee
In Easee, all employees work actively to become the best version of themselves. We believe this is a recipe for creating a dream workplace with inspired employees who have an inner glow and are looking forward to getting to work. Not because they have to, but because they genuinely want and because they realize that they are part of something bigger than themselves.
We have strong visions and ambitions, but we are in no hurry and we do not take shortcuts. We hate to deliver something half way and to compromise on customer experience and quality.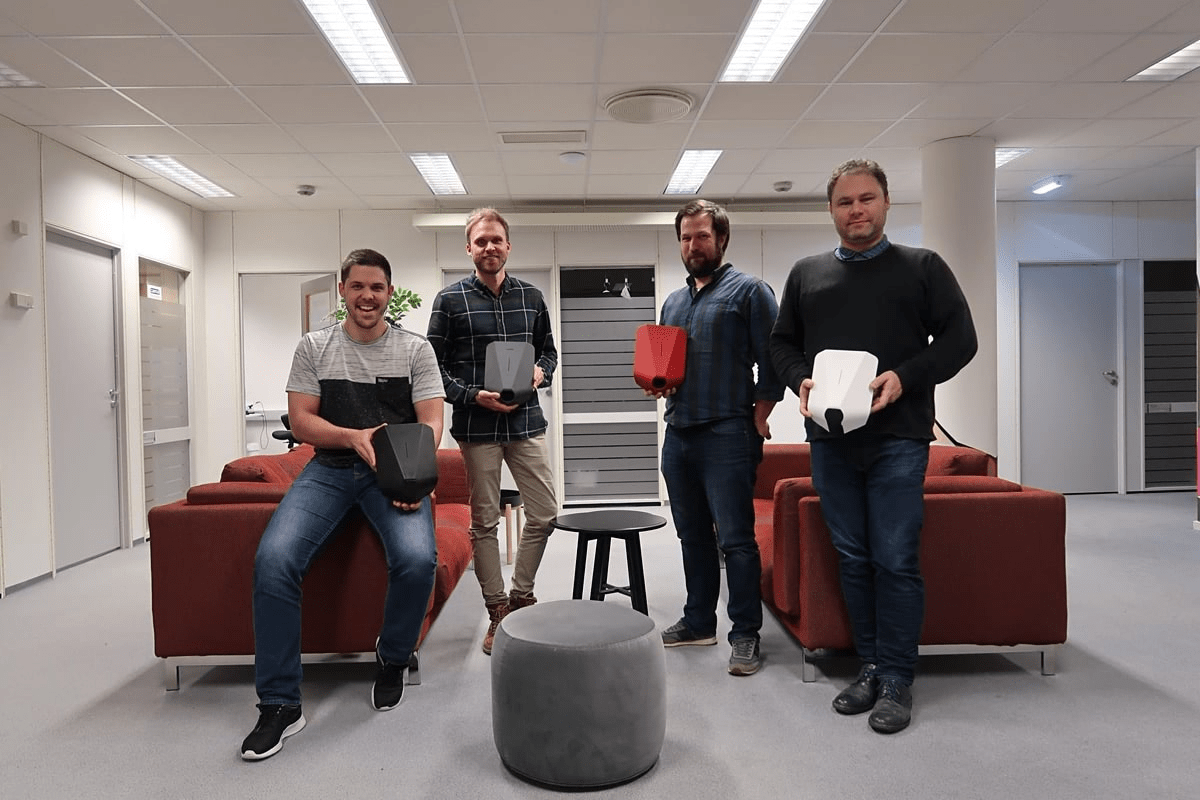 It is the journey that is the goal, not the end result.
Easee aims to make the world a better place and we do this only by bringing the best people with us, by playing each other well and by caring genuinely about each other.
The Easee team will make the impossible possible, and we will show that it is possible to change the world by having people in focus.
Easee's Values
Trust & Openness

Can people grow without trust and without getting feedback on what can be done better? Our opinion is that this is difficult, perhaps impossible... Easee's goal is to exploit the potential of each individual and that everyone experiences the highest possible degree of freedom and ownership of their role.

Honesty & Love

At Easee, everyone is working to become the best version of themselves and have fun with each other. It should be needless to say that everyone should be able to provide feedback and suggestions for improvements, and that every voice is heard. It should be allowed to trust your gut feeling and to be able to work your way, no matter where and when.

Vulnerability & Respect

Showing vulnerability requires enormous strength. You need to feel confident in yourself and your surroundings. This is something we at Easee understand the importance of, and we are very concerned with creating a culture where everyone takes care of each other and where we give each other chances.
What is it like to start working in Easee?
Easee is a young company and we do not have a large HR department or a comprehensive start-up process for new employees. At the same time, we are morbidly committed to welcoming the new ones who join us on the journey, so that they can feel safe and begin to perform optimally in the shortest possible time.
In order to thrive in Easee, you must be open to trust and freedom, as well as love to take ownership of things. This means that you very much like to structure and prioritize your own everyday life and tasks. You will be part of a team of dedicated, kind and good people who work together for something bigger. We want to take good care of you and we will do our best to make the most of your potential.
Nothing is more important than the people in a business. We have a burning desire to change the world and to give people a better life through our products. We must attract and hire the best people who want to take part in this journey.
About Easee
Let's tell you a story; it all started back in 2018💭
There were three brave entrepreneurs in Norway that had a dream: making life easier by creating an ecosystem to distribute our limited energy in a smarter and more sustainable way. The first step in creating an ecosystem was developing the world's smartest electric vehicle charger. ⚡️
Since then, Easee has grown from 3 to 500+ employees in several European countries, with the ambition of becoming one of the largest companies in green technology in Europe by 2026, and one of the largest in the world by 2031. 🏆 Easee exports to 23 countries in Europe and we won't stop here!
Today, our story continues by developing innovative solutions for charging and power management technology, to provide an ecosystem that will give customers a seamless experience from A to Z. You may wonder how? By practicing the powerful vision of shaping the future of electricity and business culture. This means focusing both on developing scalable and future-orientated technology, while also setting an example for what a sustainable organization and people-focused business culture can be – one where values and employees come first, always! 💪
Turnover
Over €35 Million
Already working at Easee?
Let's recruit together and find your next colleague.